"A Bridge Too Far" Arnhem ASL Tournament

Last updated: July 20, 2013


The 10th edition of the Advanced Squad Leader Event took place in Arnhem, Holland from Thursday, 20th of September 2012. See the results page for more information about the winners of the tournament.

This was my last year as tournament director of the Arnhem tournament. So far I've not been able to find people that can take over the tournament which means that there won't be an Arnhem 2013 ASL tournament. If there's enough interest in organizing a tournament we'll update this website and inform you with all the information.

2013 Update: The Arnhem ASL Tournament is history. In the last couple of months nobody stepped forward to take over the tournament so the 2012 edition of the tournament was the last one. This website will be up for a while to cherish the memories of the tournament.

I would like to thank our sponsors: MultiManPublishing, Kansas City ASL, Battleschool, Lone Canuck, Le Franc Tireur, Bounding Fire Productions and Trojan Games for their generous support and for helping in keeping the tournament running. I would also like to thank Albrecht Dekker, Roderick Moolenaars and Peter Struijf for their support in the months before the tournament and assisting me while running the tournament. And of course a thank you for all the people that attended in the past 10 years. I always liked the tournament and the friendly atmosphere in Arnhem.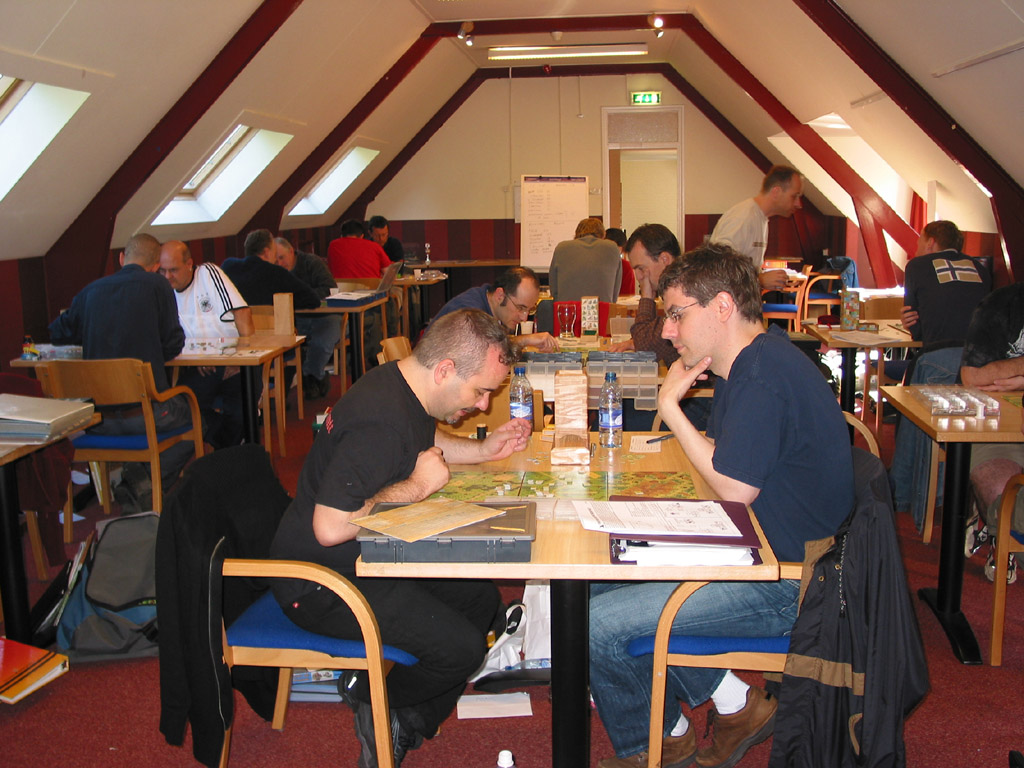 The Arnhem ASL Tournament won't run in 2013 but there are plenty of other tournaments in Europe and the World. For a listing of the tournaments see our links page or the ASL Calender run by Mark Humphries. I hope to meet you all again at one of the other tournaments.
Hennie van der Salm
arnhemasl@hotmail.com